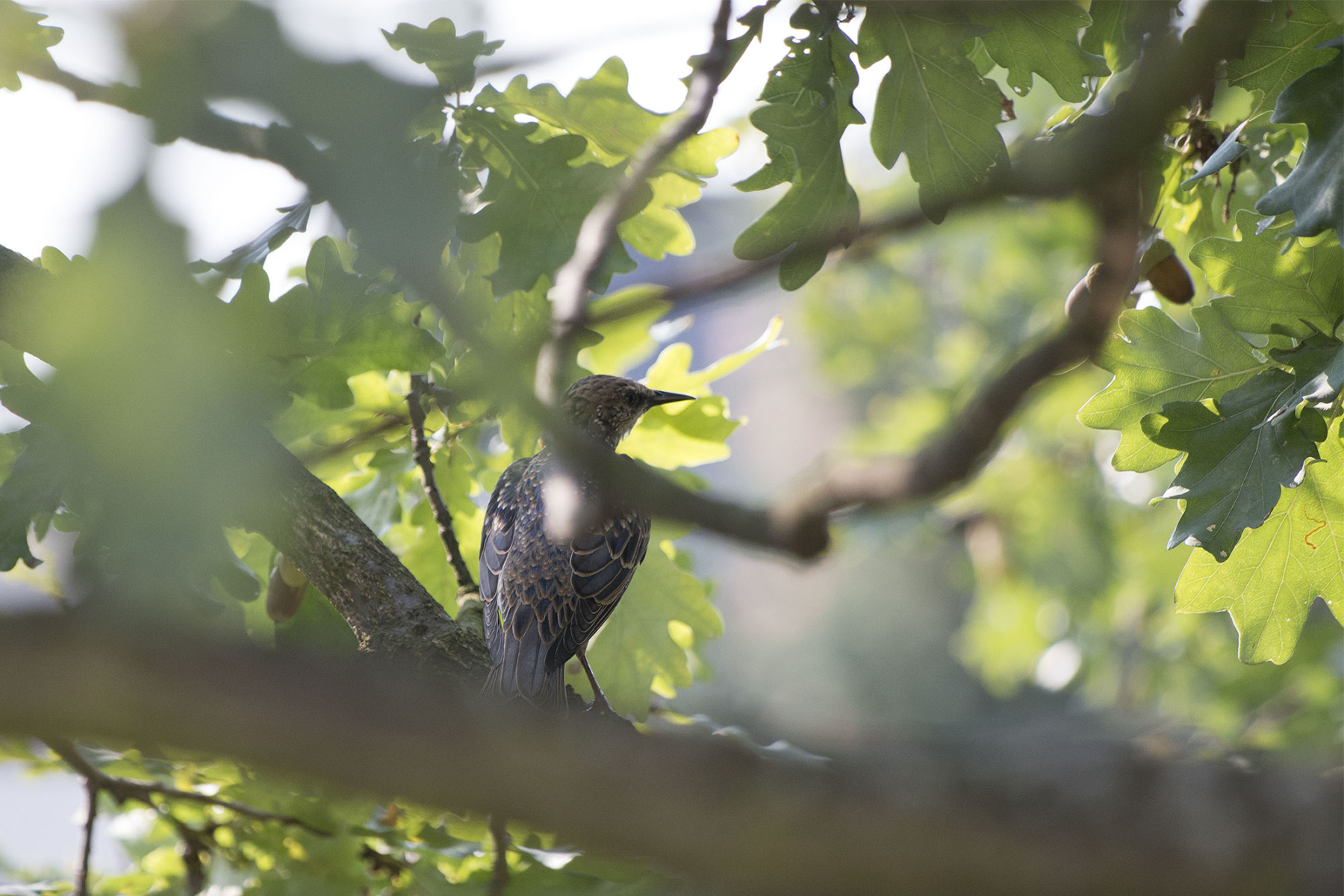 Recently, clouds of starlings sat on nearby trees and some of them on my oak. Be close to such a large number of birds is an amazing impression, so many different sounds can be heard.
The common starling (Sturnus vulgaris)
Taken from my studio window on 10.09.2018.
Kraków, Poland.
—
Ostatnio chmara szpaków nawiedzała pobliskie drzewa a niektóre z nich mojego dęba. Niesamowite są takie ptasie sejmiki tyle różnorodnych dźwięków można usłyszeć.
Szpak zwyczajny (Sturnus vulgaris)
Z okna mojej pracowni 10.09.2018 Kraków.