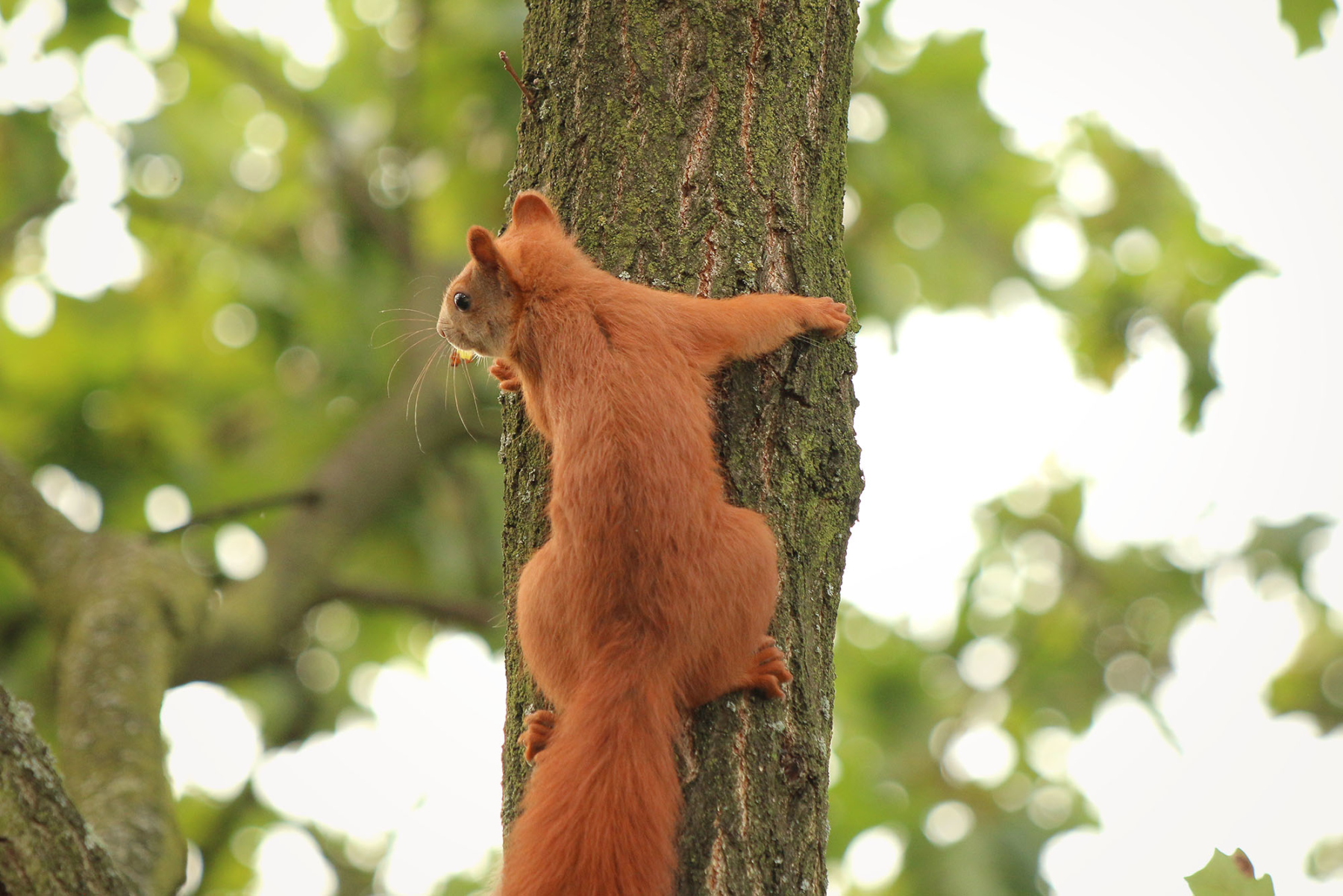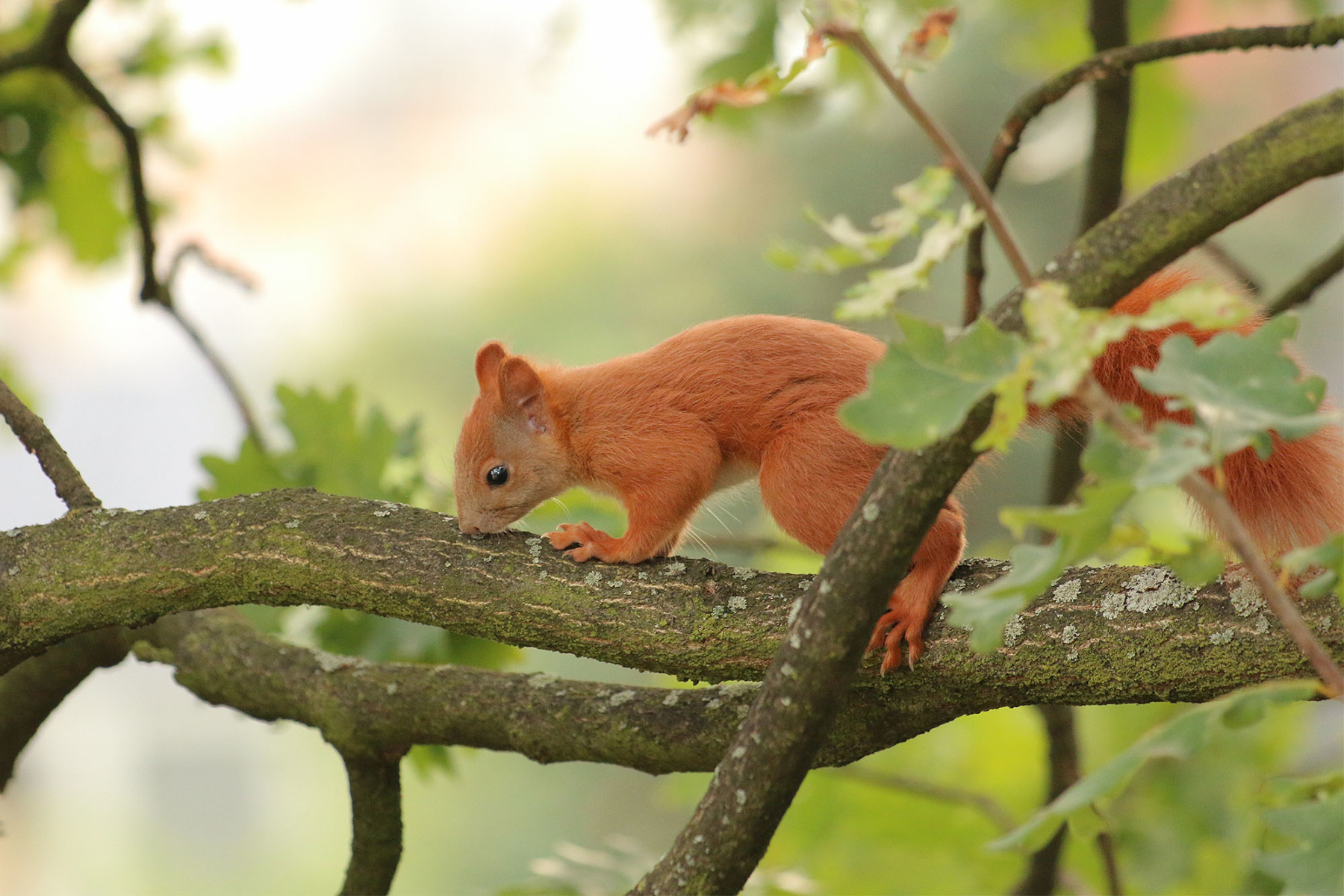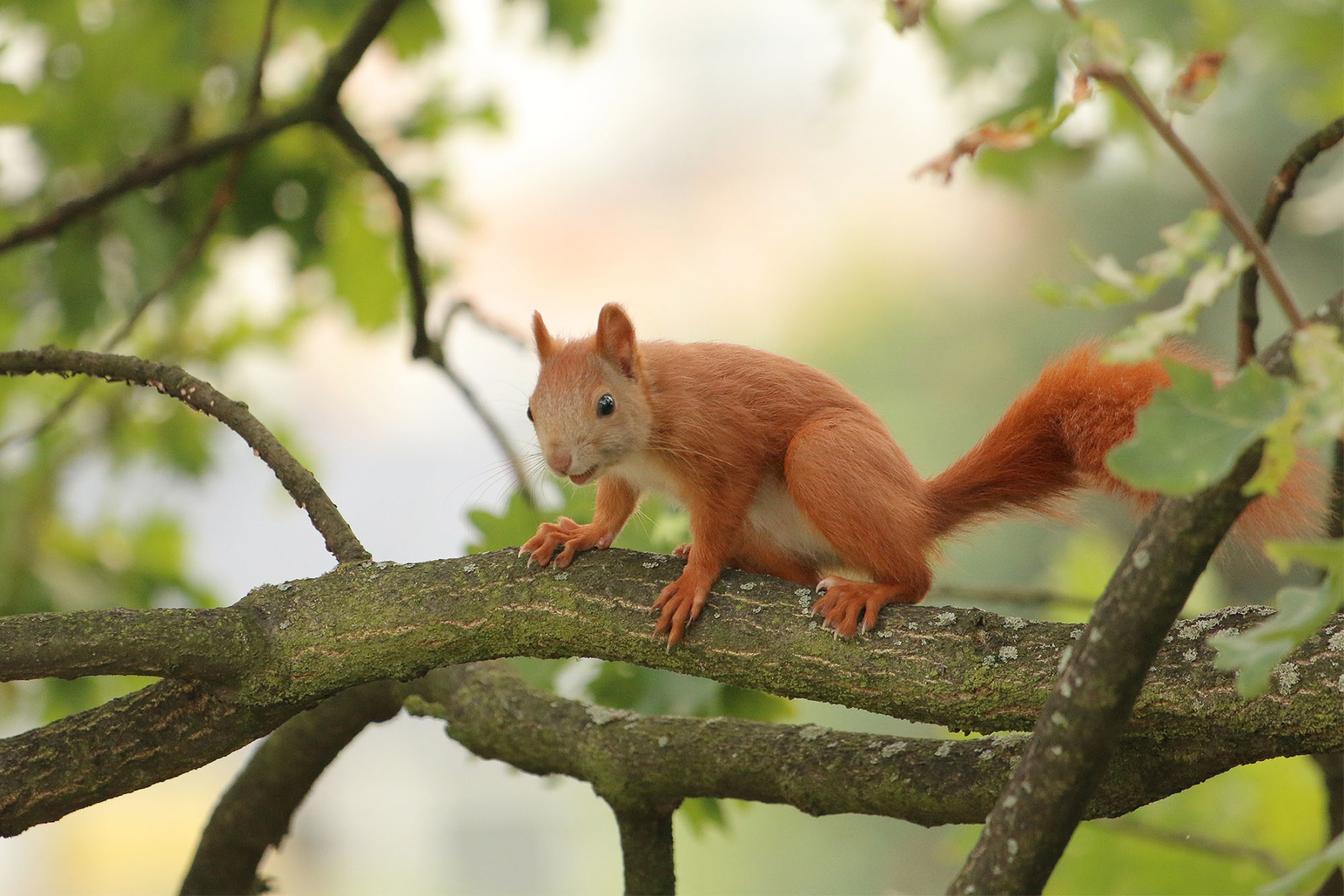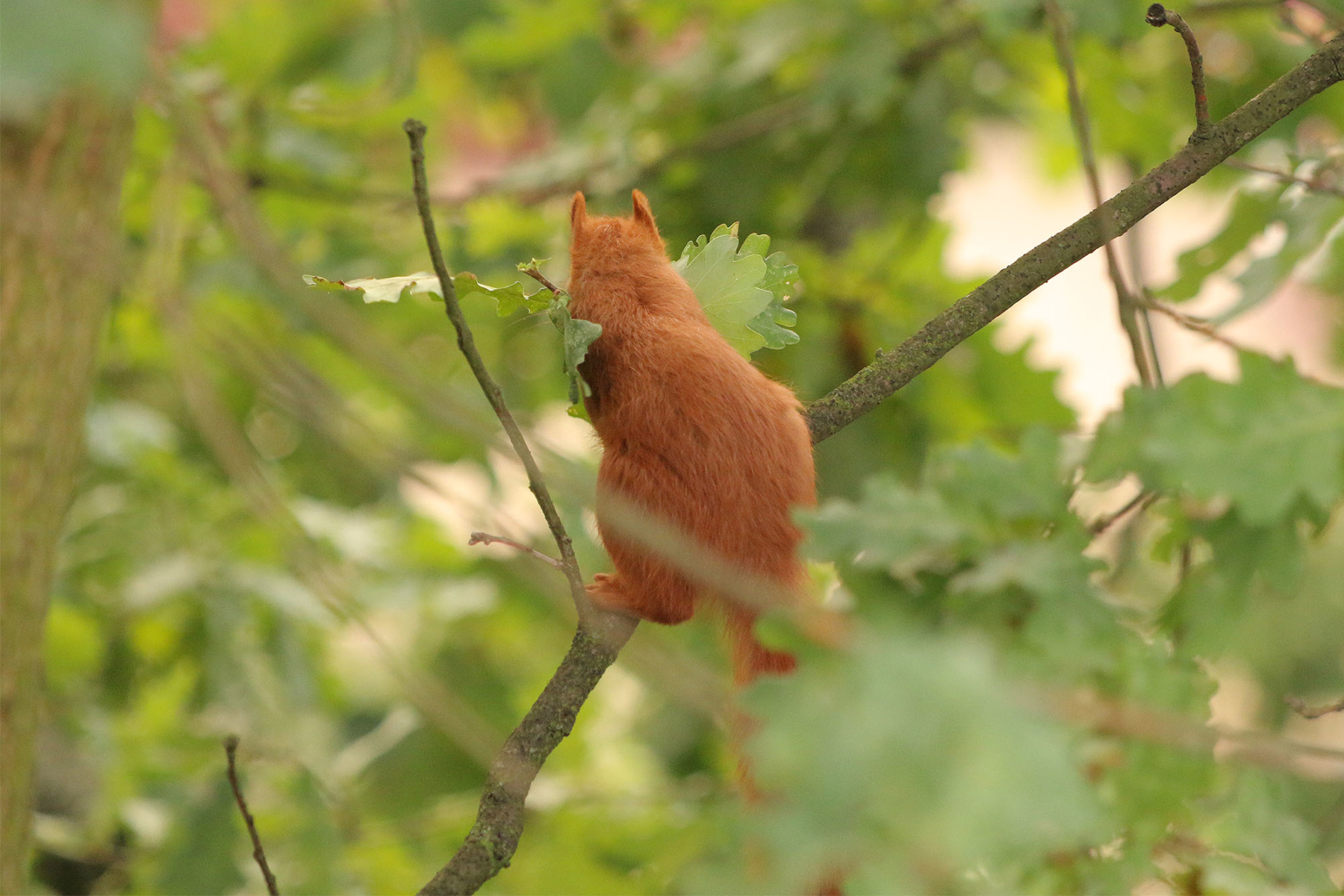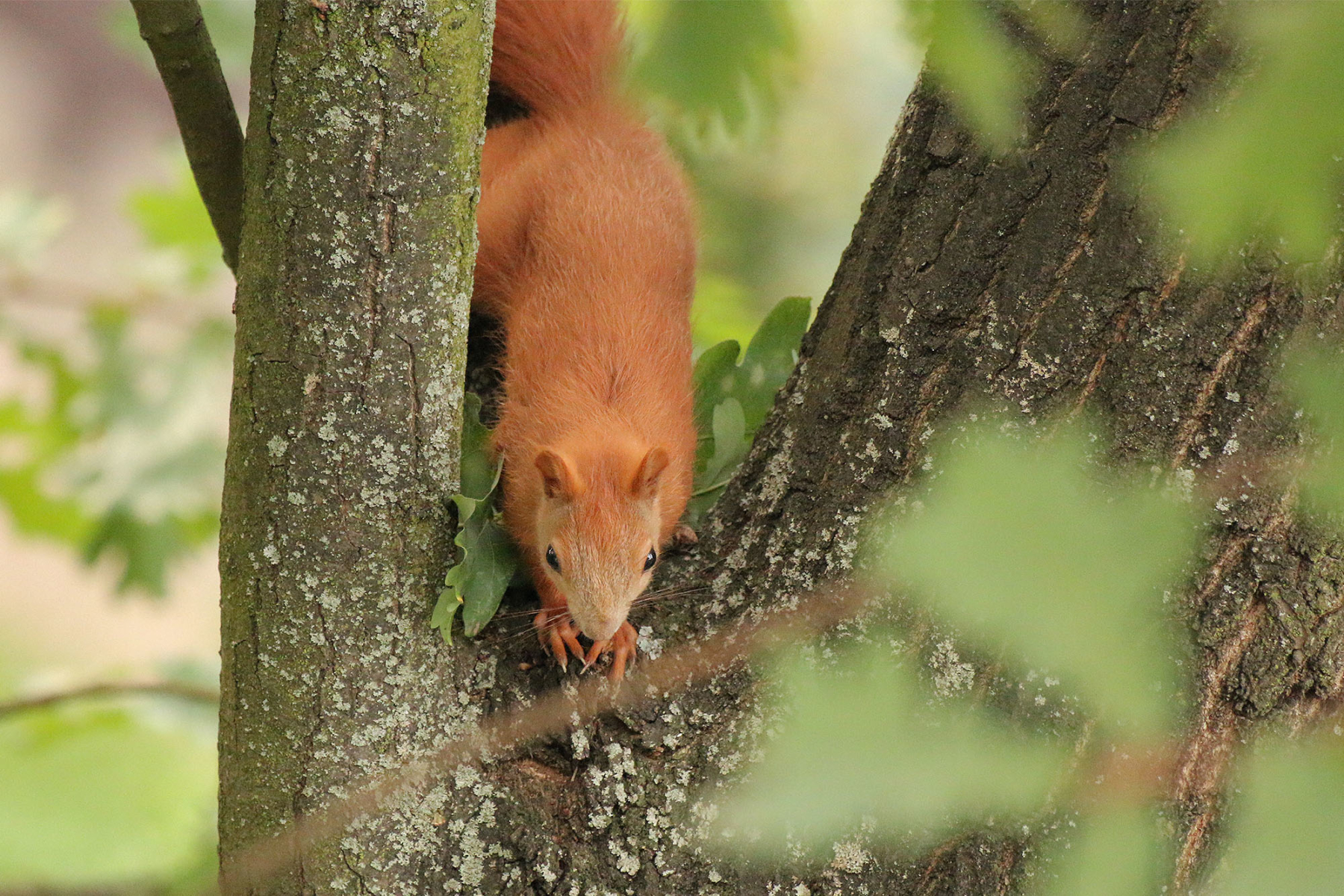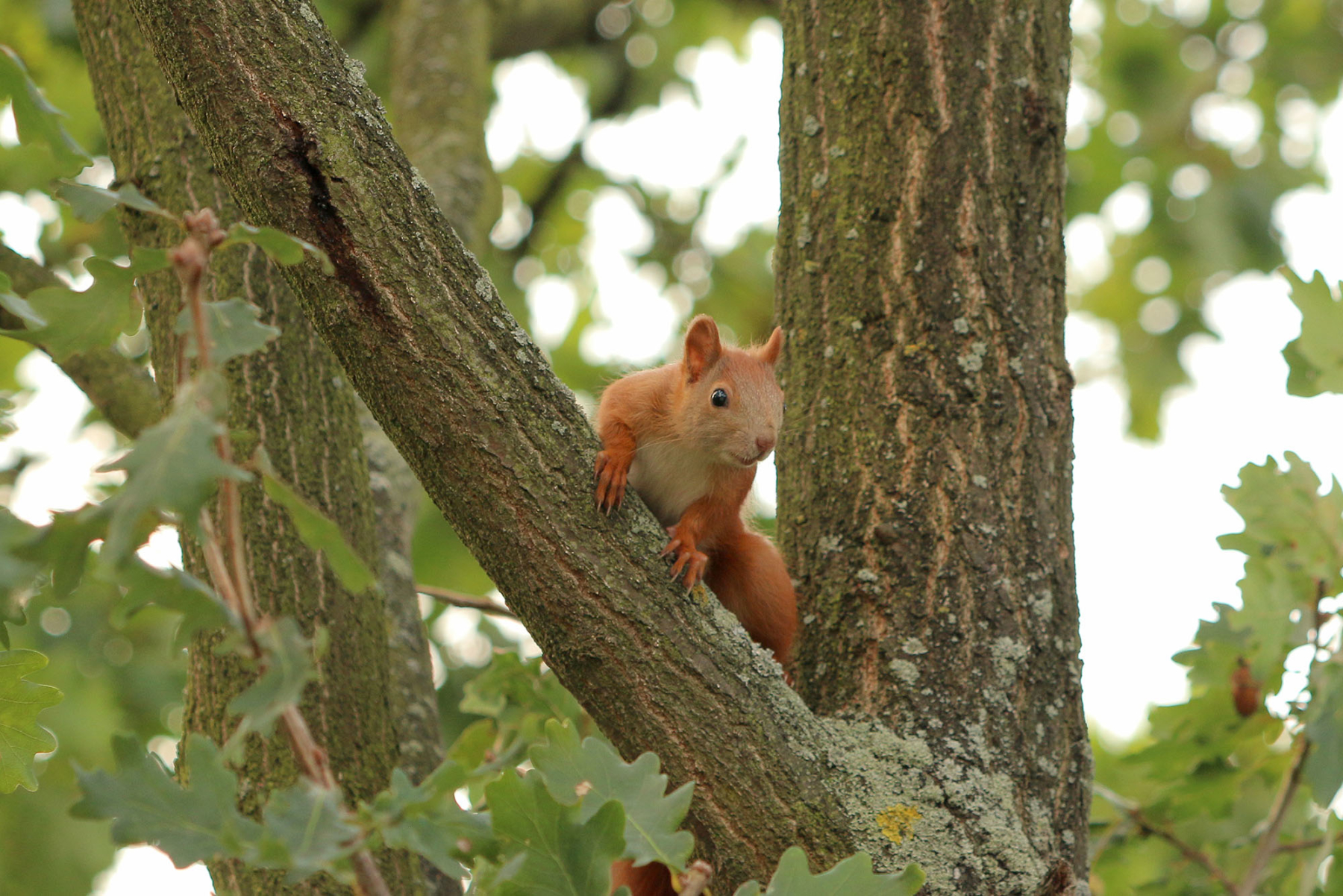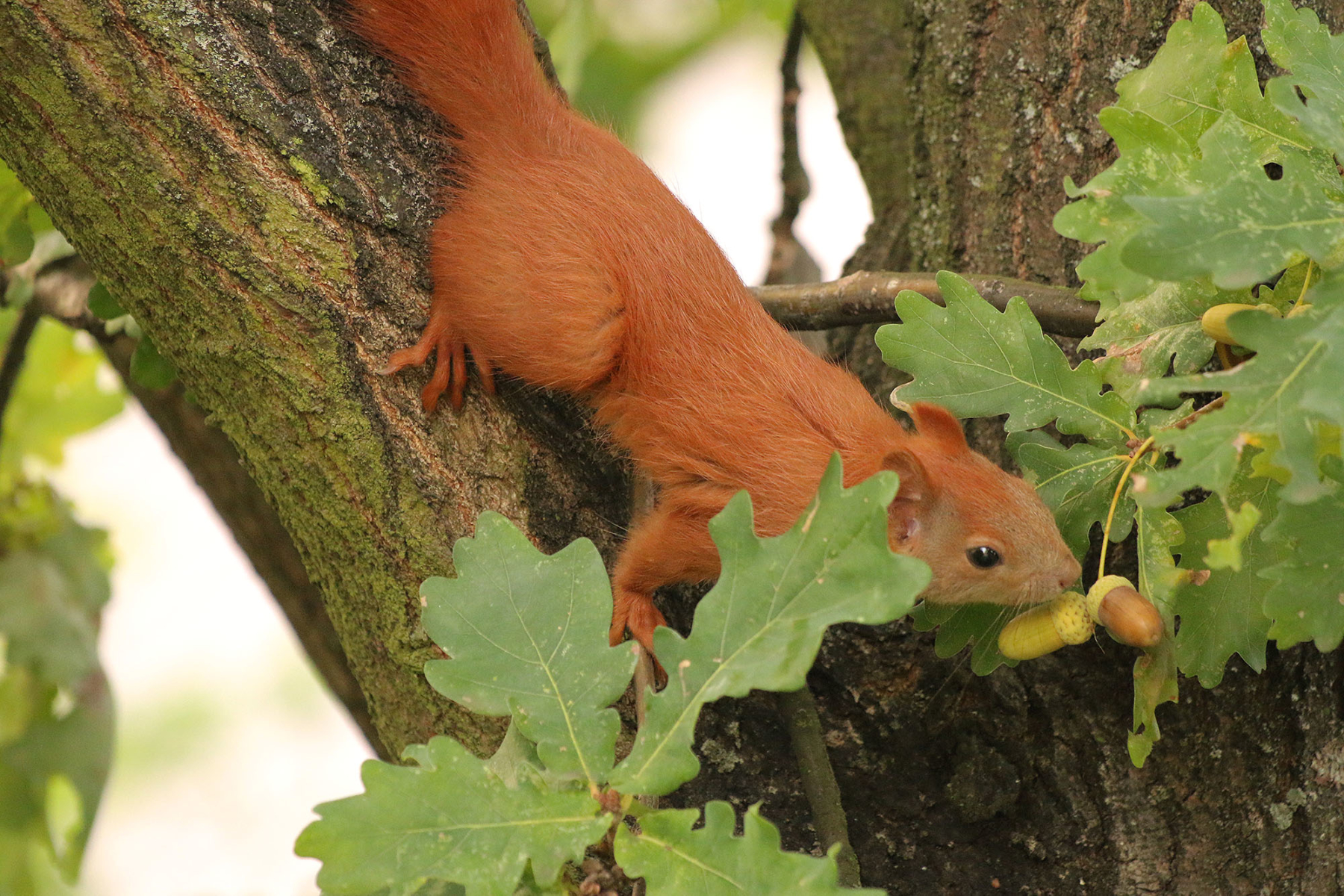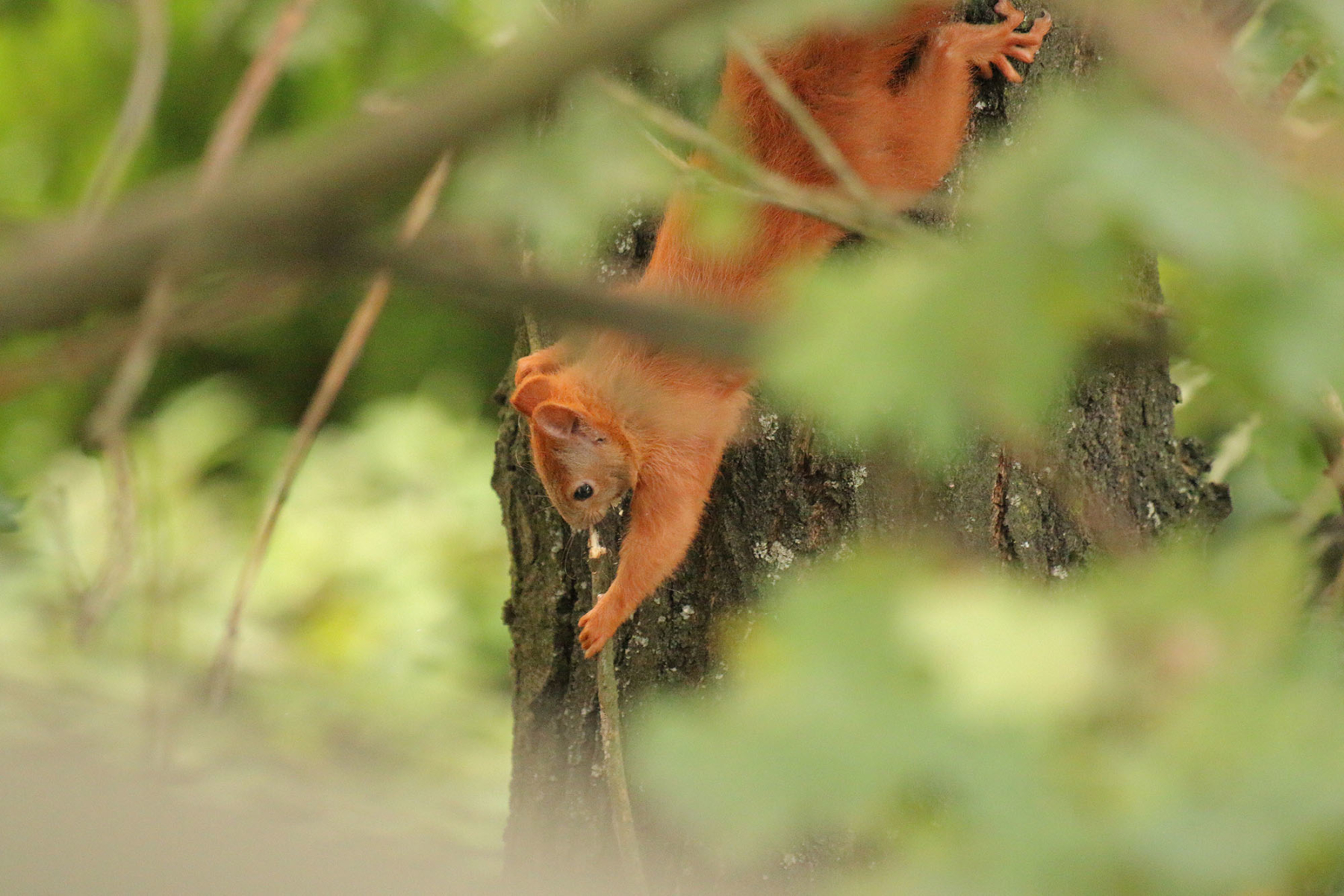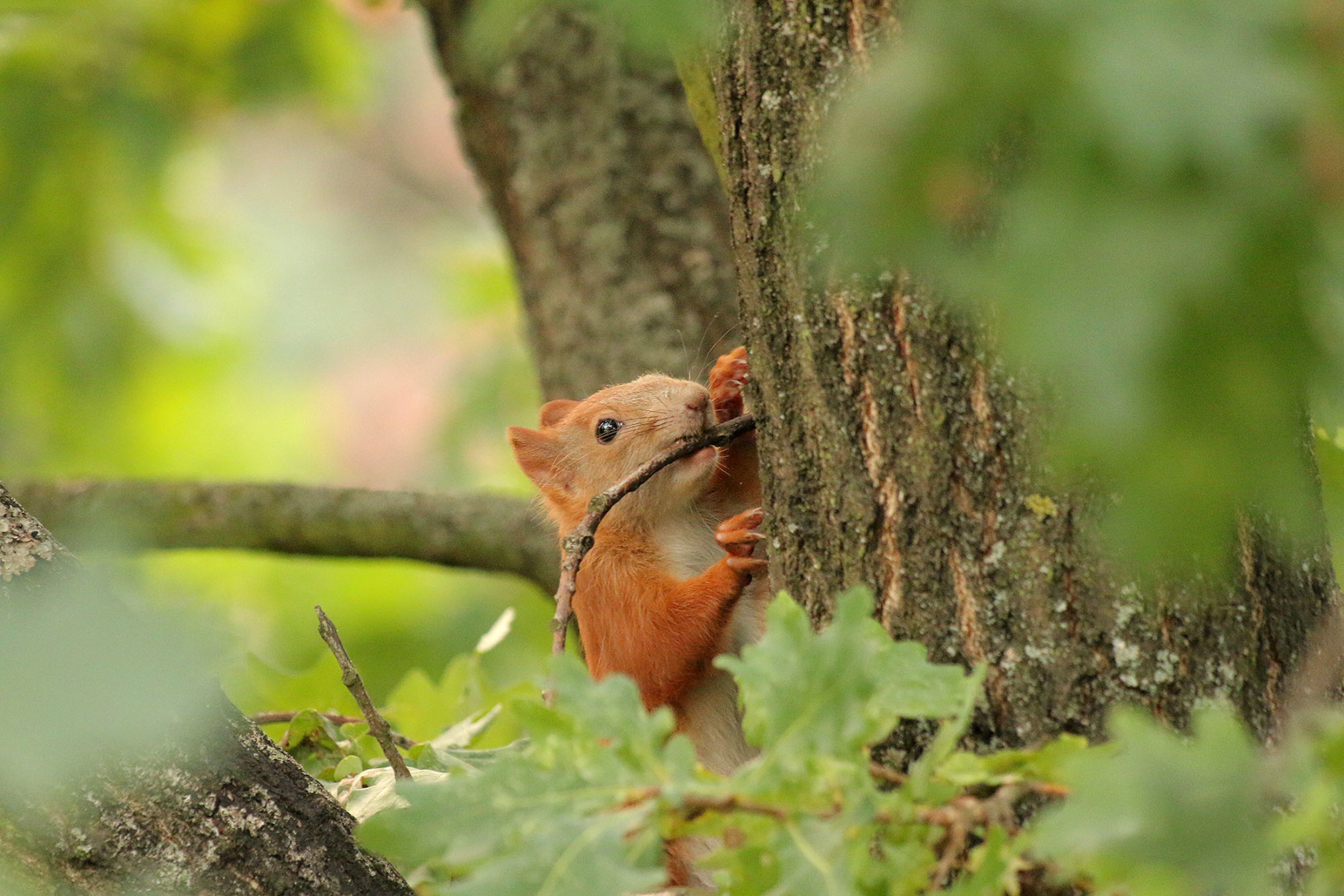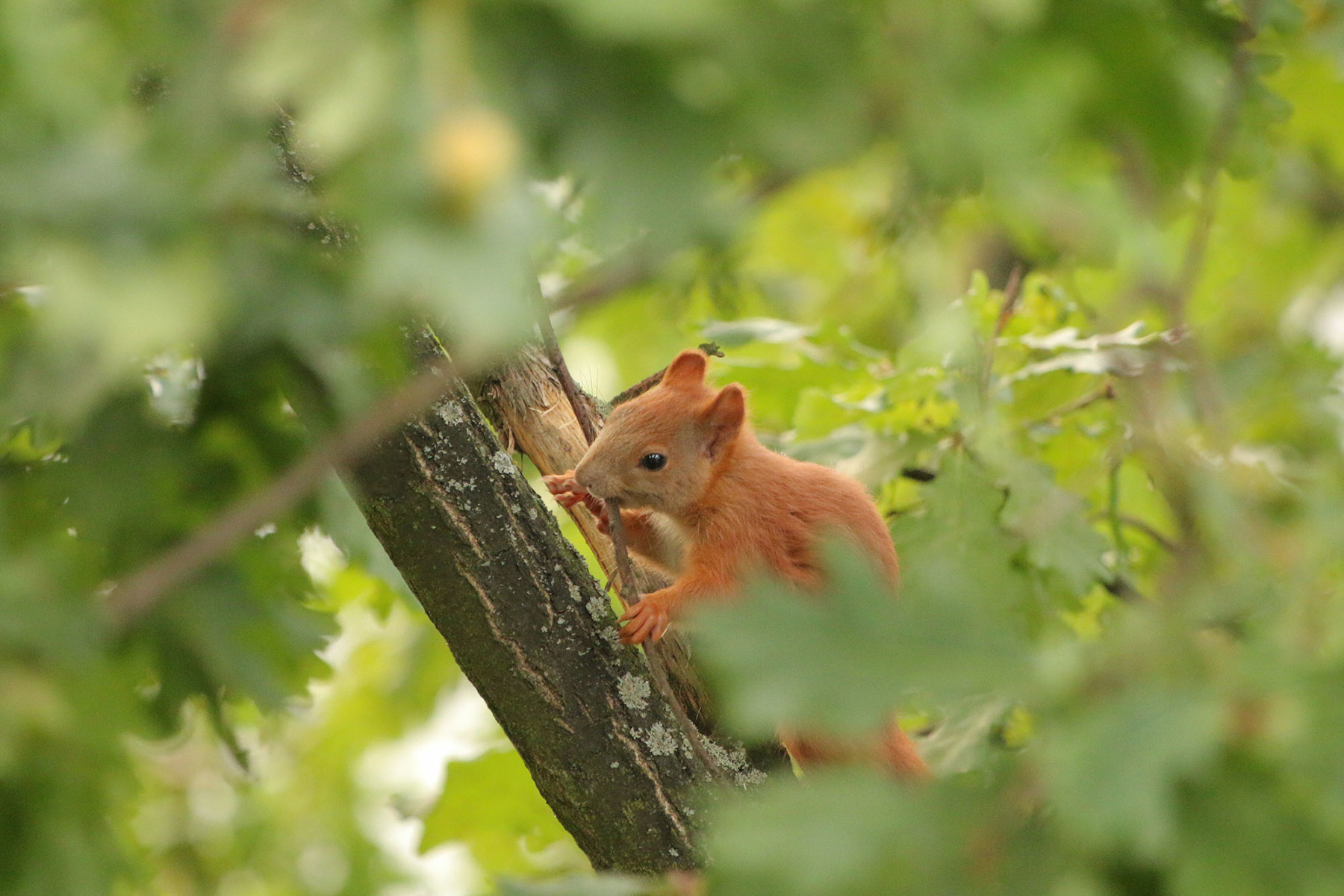 It is not easy to take a sharp photo of a squirrel who is still during some urgent work. It made a lot of noise and picked up small twigs and do other strange activities… Besides, is there any animal with so beautiful equally shaped red ears? View from my studio window, 04.09.2018. Krakow, Poland.
—
Wczoraj złapałam wiewiórkę … 🙂
Nie jest łatwo zrobić ostre zdjęcie wiewiórki, która jest w trakcie jakiejś pilnej roboty. Robiła dużo hałasu,  łamała, znosiła małe gałązki i wykonywała inne dziwne czynności … Poza tym czy można wyobrazić sobie zwierzątko o kształtniejszych a do tego rudych uszkach? Widok z okna mojej pracowni, 04.09.2018. Kraków, Polska.