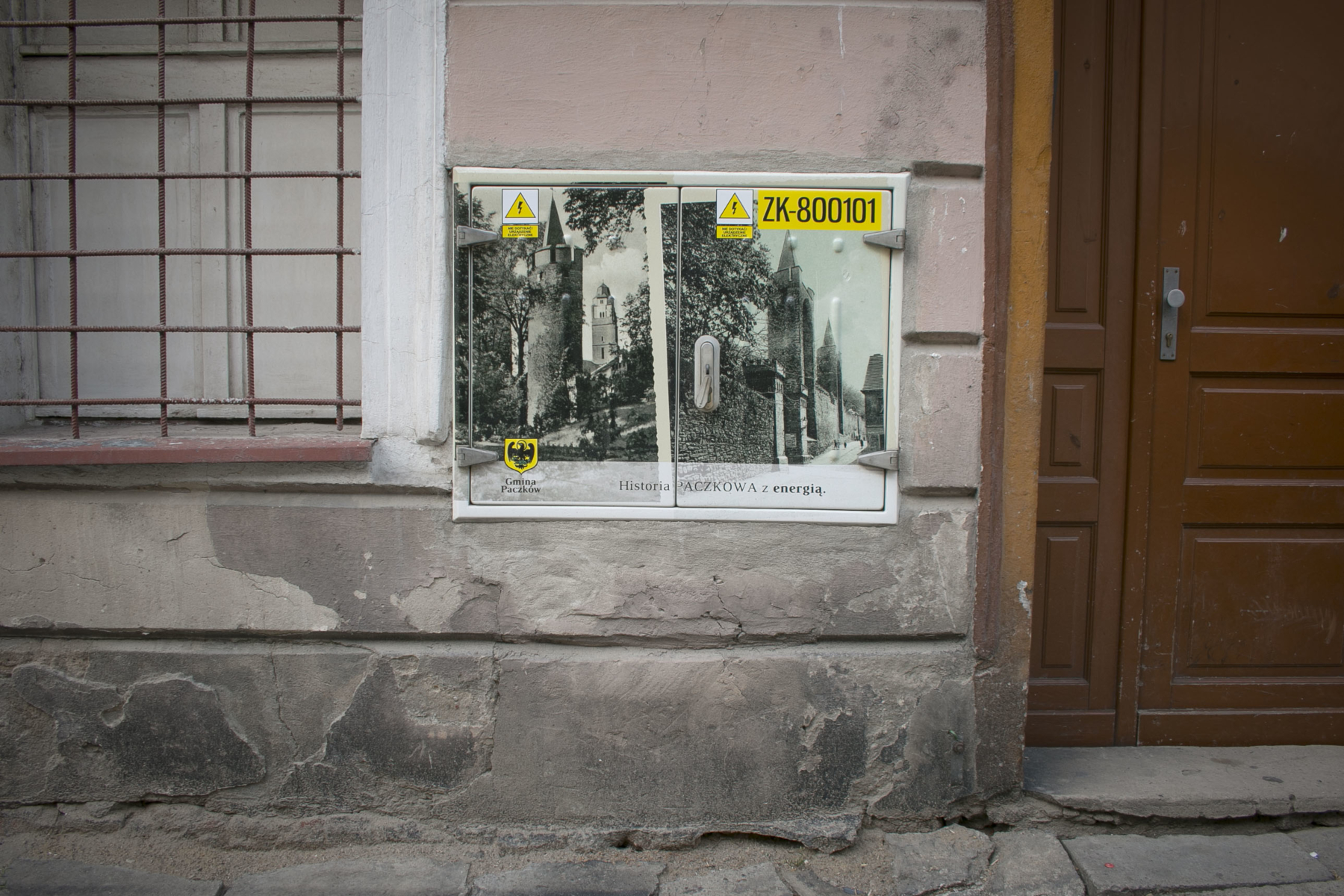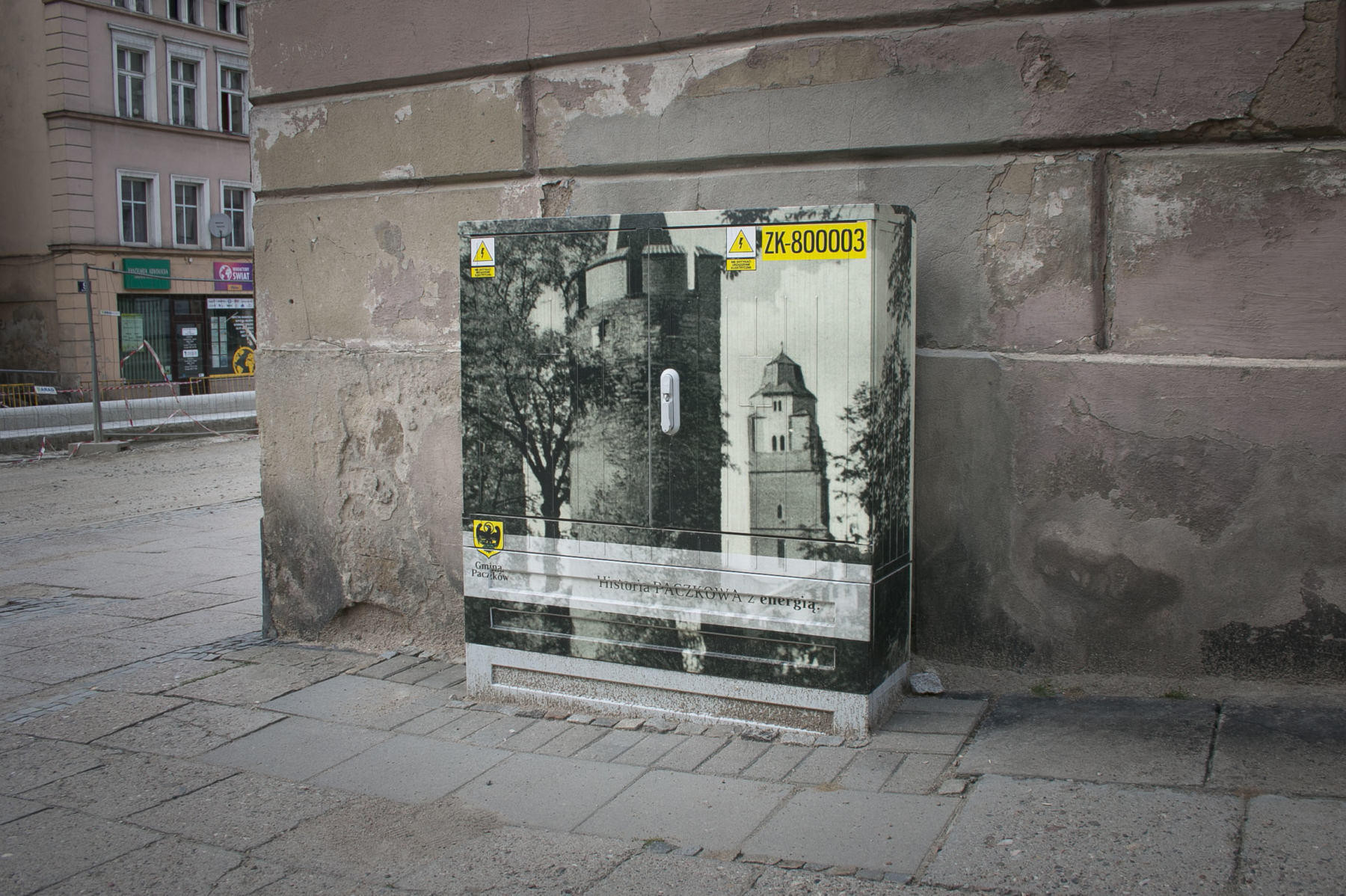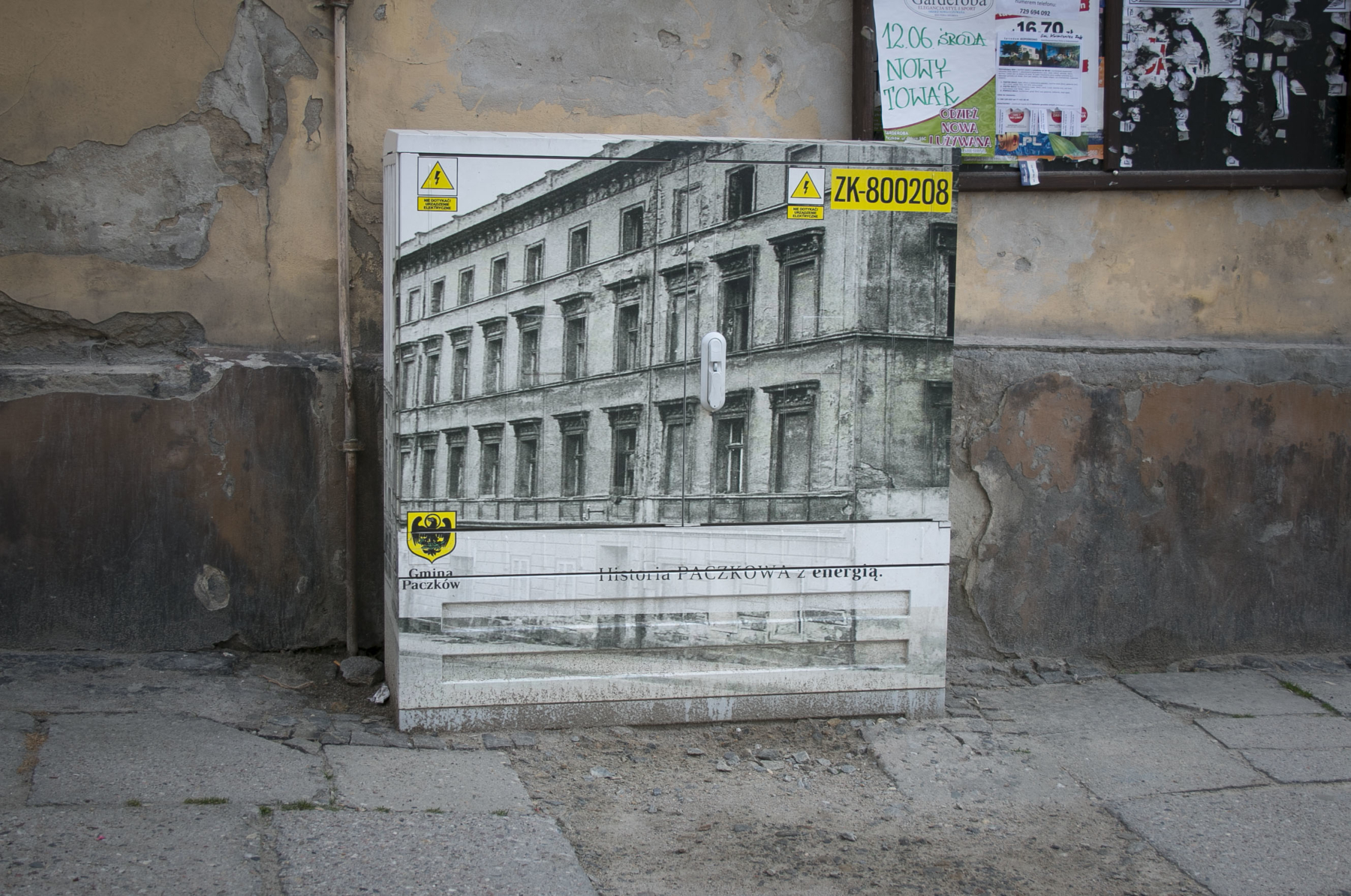 Unconventionally about the history.
The creative mayor of Paczków reminded the history of the town, by wrapping the energy boxes with an old photographs within the old town. You can see how the streets looked tens years earlier. Project "History of Paczkow with energy".
—
Niekonwencjonalnie o historii.
Znany dotychczas z tego że mieści się tu największe w Polsce Centrum Logistyczne takich firm jak DHL czy UPS  – Paczków – dzięki kreatywnemu burmistrzowi przypomina historię miasta oklejając starymi fotografiami skrzynki energetyczne w obrębie starówki. Można zobaczyć jak wyglądały tu ulice kilkadziesiąt lat wcześniej. Projekt "Historia Paczkowa z energią".