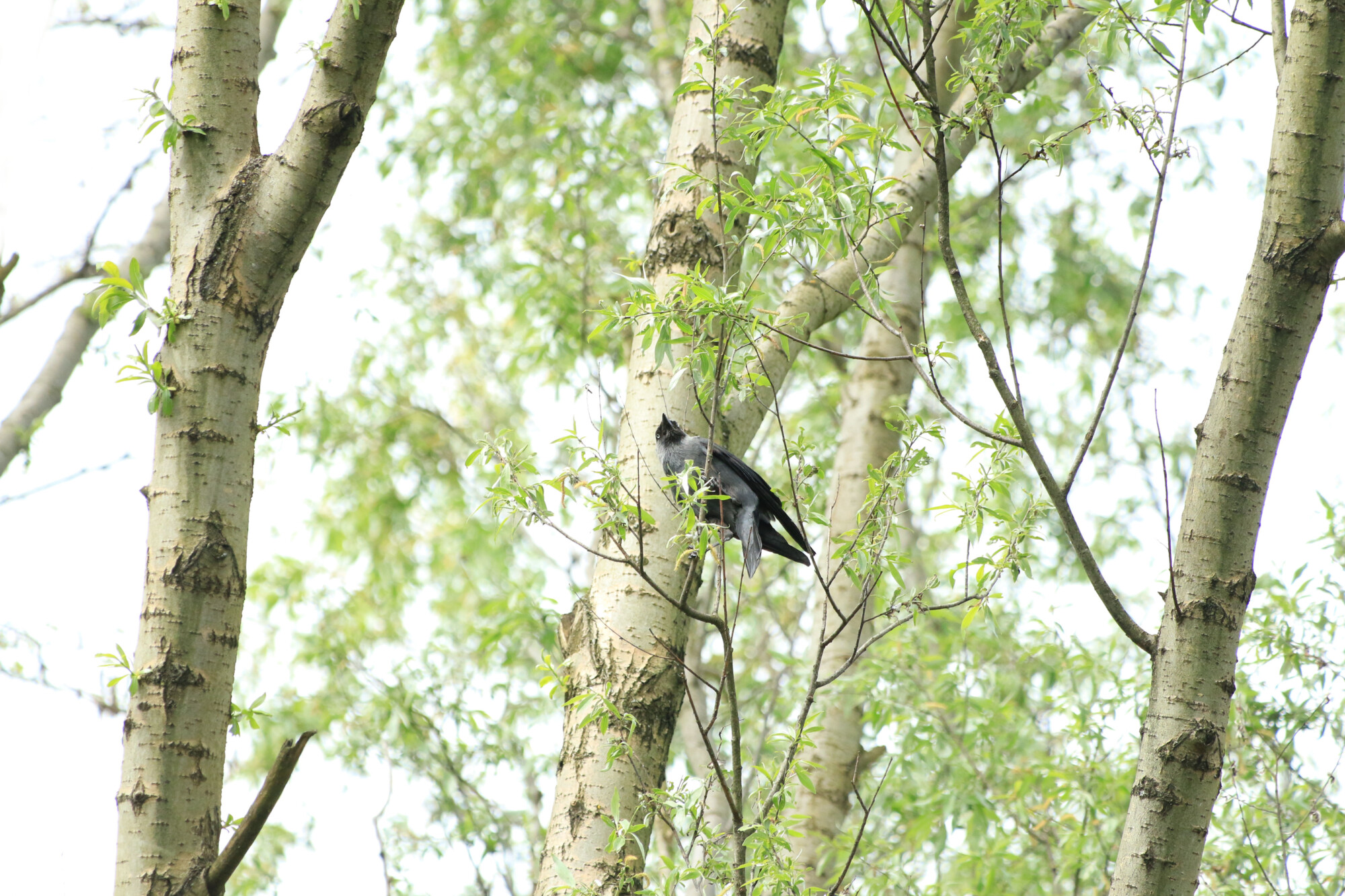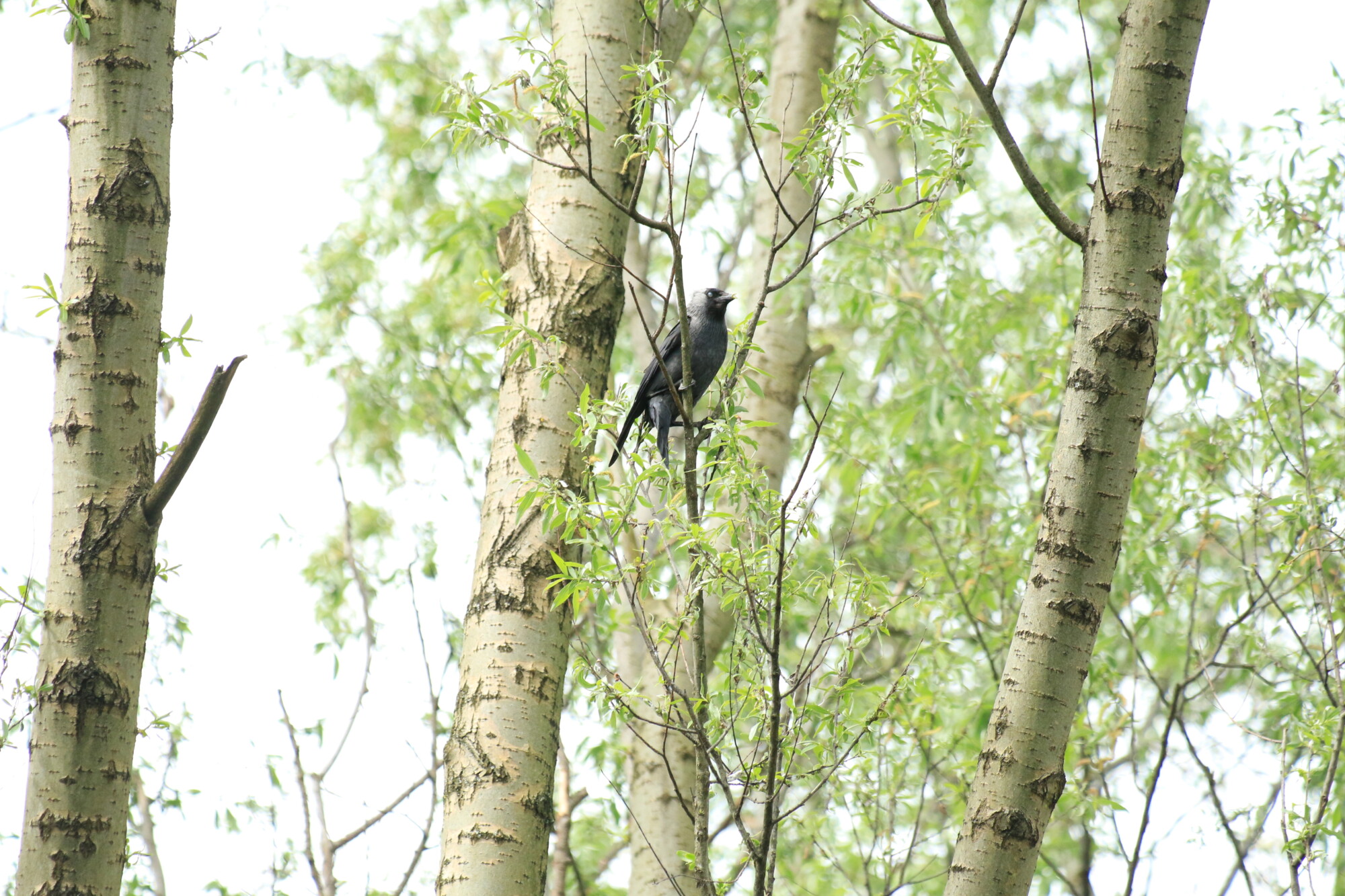 Usually meet them somewhere on the lawns, close to people. Suddenly a jackdaw on a tree!
A beautiful, though common bird, fit well with spring green. Jackdaw (Corvus monedula)
Jackdaw, jackdaw (Corvus monedula).
—
Zwykle plączą się gdzieś pod nogami a tu kawka na drzewie!
Piękny, choć pospolity ptak i jak jej do twarzy wiosennej zieleni.
Kawka zwyczajna (Corvus monedula).