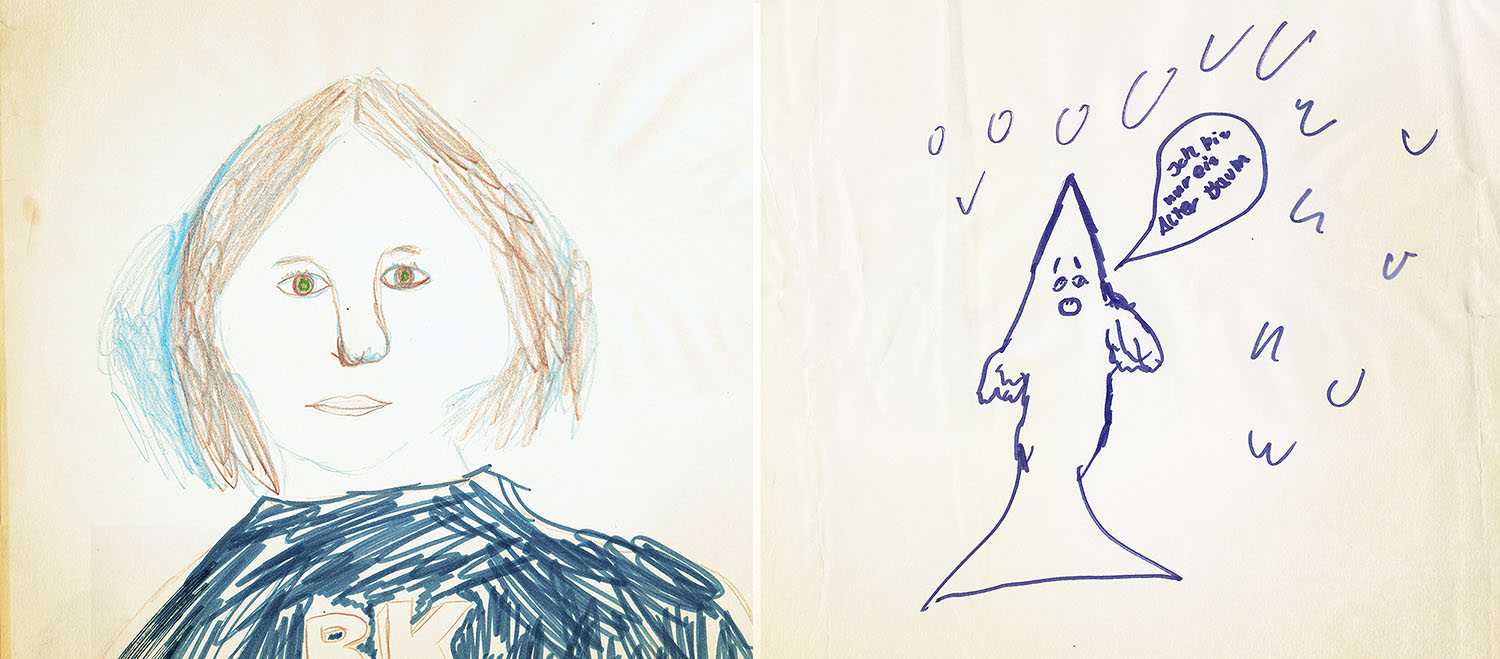 I am just an old tree. (shark said…)
20 years ago I have managed to start my dreamed-of Medien Kunst studies at Kunsthochschule für Medien Köln .
To earn money for study I also started to work as a baby-sitter.
The name of the boy was Raul and his mother worked at night as make-up artist at WDR television.
One night Raul did not want to go to bed. He was really frisky. To calm him down we started to draw. That was a way I got a special portrait of myself and also this satirical sketch of a shark.
I found these drawings again this summer and found it funny. Especially as a shark designer. Coinsidence? Think not!
Jestem tylko starym drzewem…
20 lat temu ?… zaczęłam swoje wymarzone studia na wydziale Sztuki Mediów na Kunsthochschule für Medien Köln.
Aby zarobić na utrzymanie zaczęłam pracę jako opiekunka do dziecka. Chłopiec miał na imię Raul a jego matka pracowała nocami jako makijażystka w telewizji WDR. Któregoś wieczoru Raul nie chciał iść spać i był bardzo niesforny. Aby go uspokoić zaczęliśmy rysować. Tym sposobem weszłam w posiadanie tych wyjątkowych rysunków, mojego portretu i rysunku satyrycznego rekina.
Odnalazłam je tego lata i myślę że są zabawne, zwłaszcza jako projektantka rekinów. Przypadek? chyba nie…