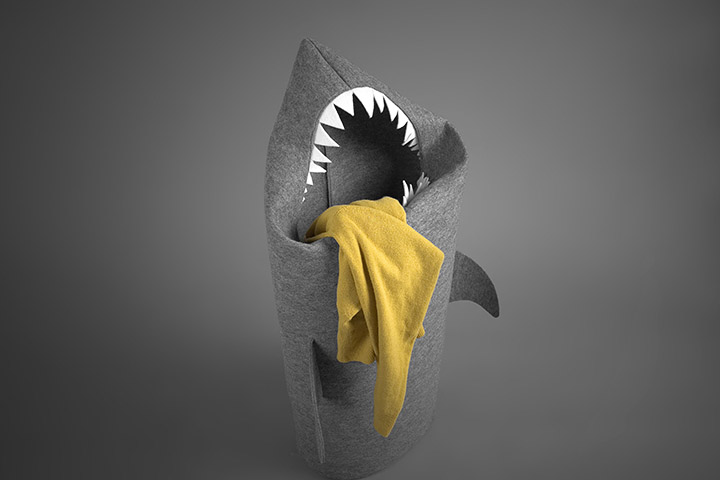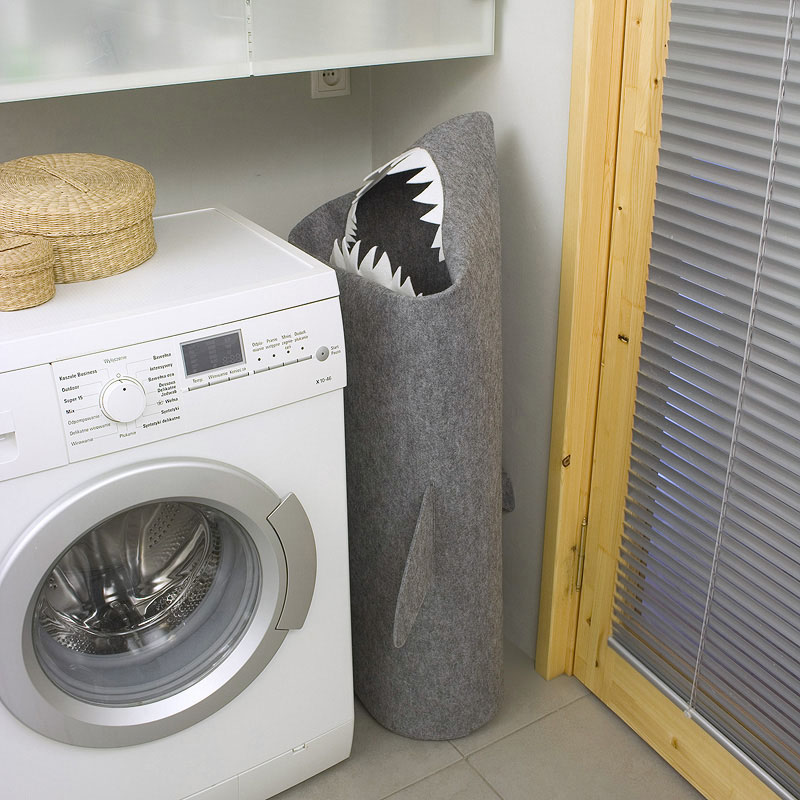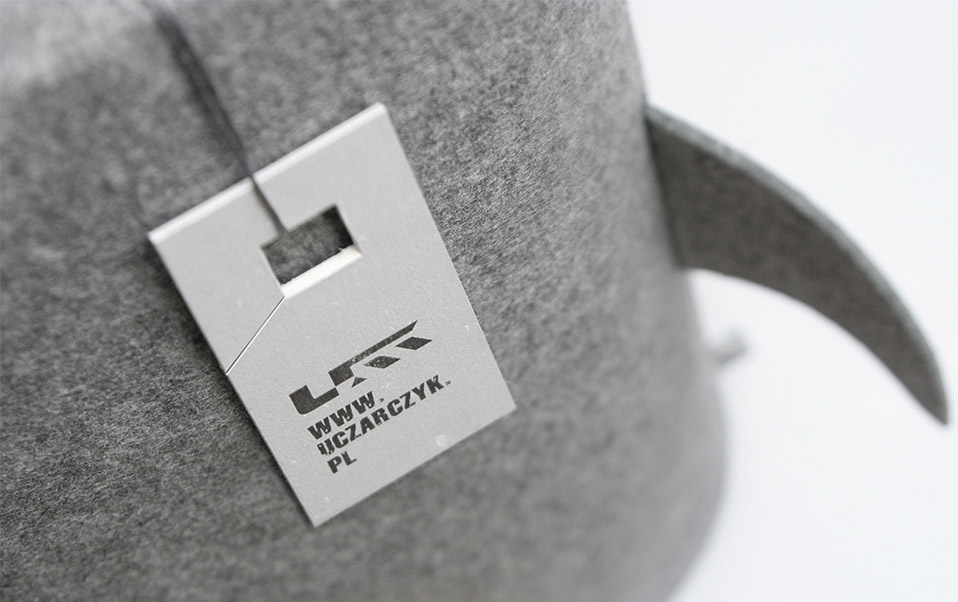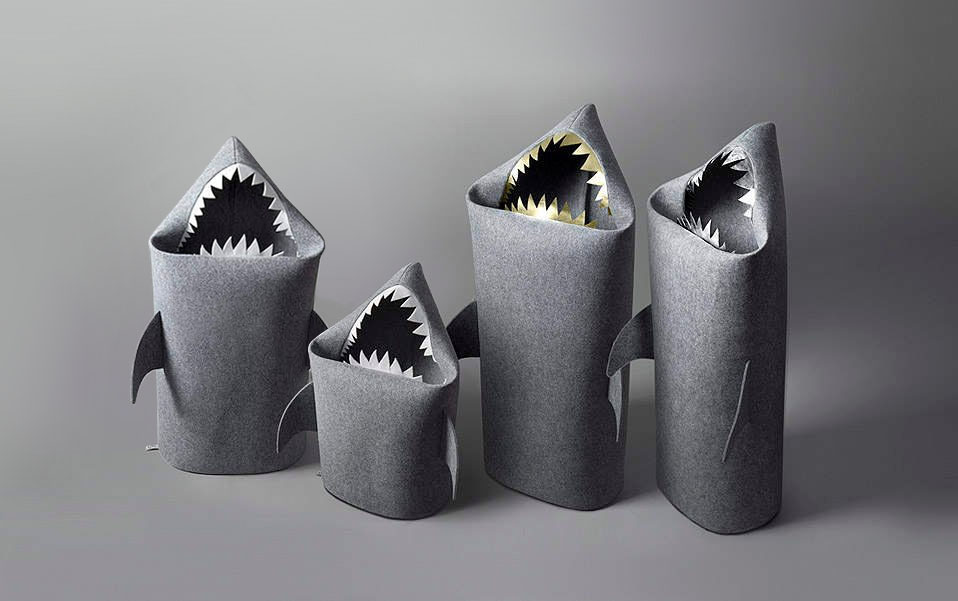 SHARK FELT LAUNDRY BASKET
for bathroom or children's room as a basket for toys from Uczarczyk. Might be placed both in the bathroom as a laundry hamper and in the children's room as a storage basket or toy basket. It might be positioned as a free standing element but also, thanks to its material, it might be squeezed behind e.g. a washing machine without losing none of its aesthetic valour. The shark has a minimalistic character which strongly appeals to sense of humour and, at the same time, it is highly functional. It is a prefect laundry room decor element both for small and big spaces, and both for modern or more traditional environments. It`s original work, handmade and copyrighted.
Material: 100% gray poliester felt / made in Poland /
Size: width: 40 cm, high: 98 cm, depth: 25 cm  / Size: width: 15,7 inch, high: 38,5 inch, dept: 9,8 inch
Teeth: gold / silver eco leather or white felt.
Size: S, M, L
All models:
Goldfish & Silver Jaw
Anthracite Shark
Baby Shark
Shark Laundry Basket (basic)
Size M (basic)
Find more at my Blog
Read about my sharks in Etsy Reviews

Willing to buy?
Visit:   ETSY   /   Forum Designu   /   Allegro
Price: €183
Check shop announcement for current promotion.