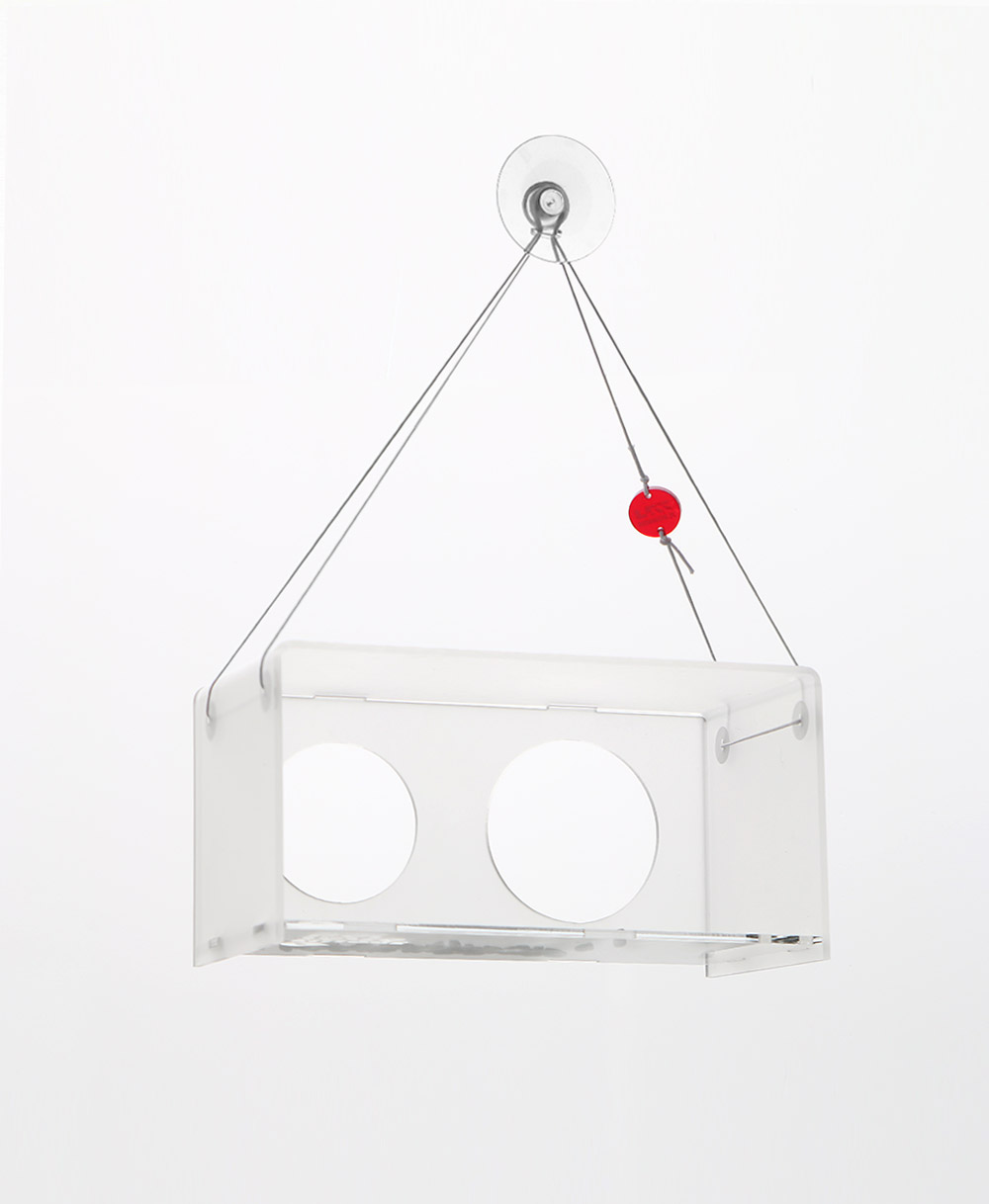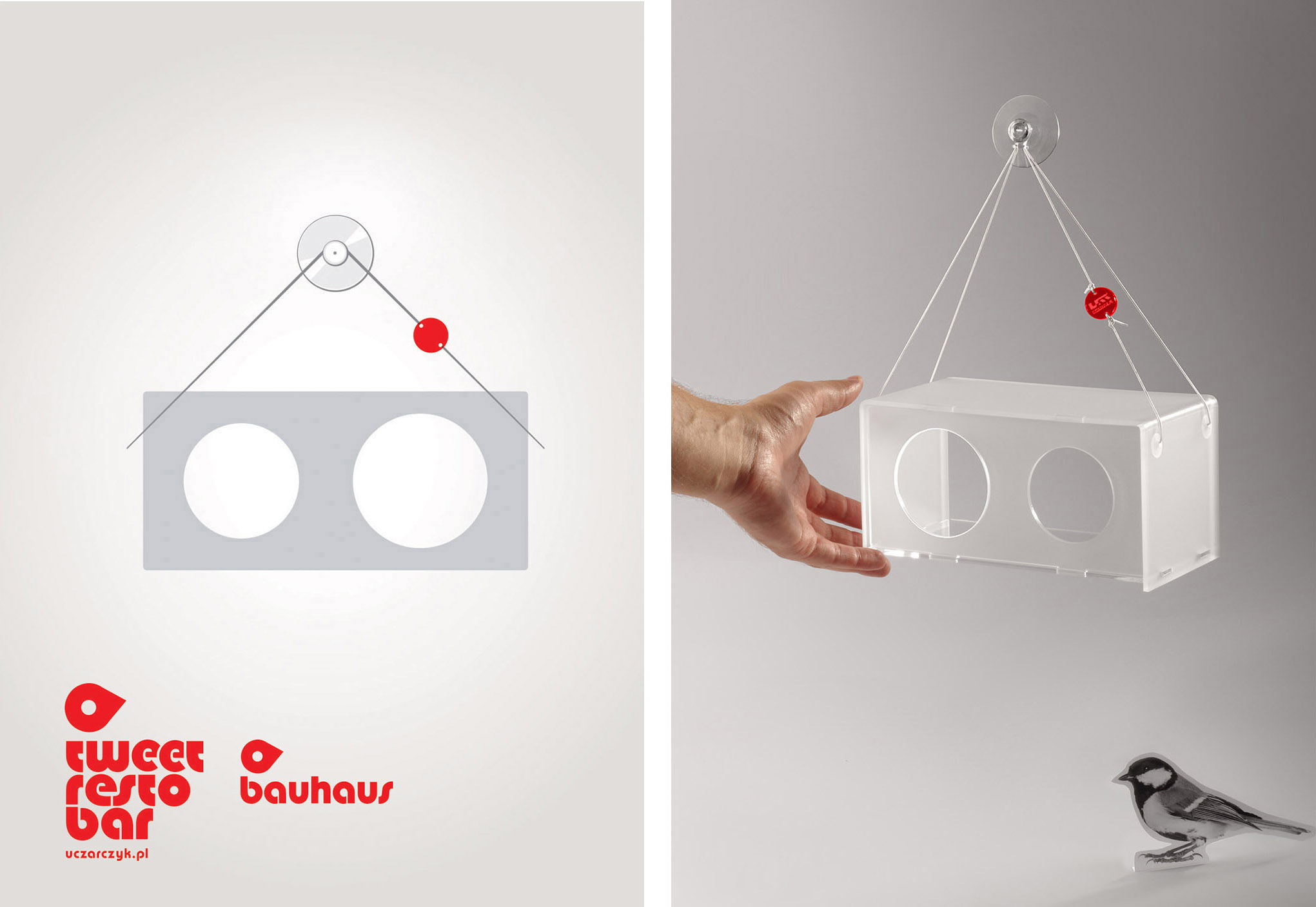 BAUHAUS BIRD FEEDER
Made of attractive acrylic glass (with double matte surfaces) it fuses the luxury of sandblasted glass and subtle impression of diffused light. Stuck to the window glass by a silicone suction cup and hanging on cotton strings (with a plastic element that intentionally resembles red berries). Indicated for small birds (like sparrows, titmouses, etc). Good feelings guaranteed.
Watch more on my Youtube channel.
Materials used: acrylic glass, cotton string, silicone suction cup.
Colour: white matt translucent.
Dimensions (BAUHAUS): W: 19,8 cm / 7,8 inch H: 9,8 cm / 3,8 inch D: 9,8 cm / 3,8 inch (height with the string: approx. 25 cm / 9,8 inch or shorter when needed).
Models:  Woodhouse    /   TiTUBE   /  Bauhaus   /  Tube   /  House   /  MOCAK 
Story of developing the idea of Tweet Resto Bar birdfeeders in Storybird.
Willing to buy?
Visit:   ETSY  /   Forum Designu
Price: €65